With the starting of this new year, as I've already mentioned, I've been taking more and more photos with my mobile phone.  I'm loving the spontaneity it allows and the quick editing and sharing abilities.  No tedious uploading of files, and converting raw, then saving high res, plus another low res copy, and the extra low res watermarked one…  It's so simple.  Since taking that Time Caspsules class last year, I've been looking for ways to capture life as it is, in a less polished and formal way, and my phone allows me to do just that.  I've also been using many apps.  Maybe too many.  And I thought I'd list and post examples of work created with some of my favorite applications.
This post is part of our Sisterhood blog circle, find the link at the end of the post and go through the circle, my sisters are amazing ladies and you'll love to meet them xox
First, I do use an iPhone, so these apps are available for IOS.  Some of them might be able for Android too, if so, I'll mention it.
Photo editing
Faded is my favorite of them all.  It does all the basic edits you might need, and then it has a nice collection of presets too. It has frames, and a small collection of textures.  But those I never use, I have other apps I prefer for textures. I love to be able to record my edits into actions within the app, a time-saver, though editing in Faded is actually quite fast. It is the best $0.99 I spent in apps!!  You can buy extras, I didn't need any. Available for IOS only.
Afterlight is another versatile editing app.  Like faded it has all the basics and a wider collection of presets.  It also has frames and light leaks which are a very nice addition. It's available only for IOS, there is a knockoff for Android, be careful, it's not the real deal. I use Afterlight quite often, it's a very good addition to your library.
Texture apps
Mextures has quite a large collection of textures and light leaks.  I use Mextures when I want a more subtle texturing work.  It allows you to create multiple layers and stack your textures for easy customization. You can also control opacity. There's also some free textures packs available on the developer's website, Merek Davis, and great work to look at while you're there. IOS only.
DistressedFX  Has a very interesting textures and presets collection.  I use it when I want a bolder look.  It's not everyone's cup of tea, but I do love using the app every now and then.  You have control over opacity as well and it does the job it promises to.  Available for IOS only.
Typography apps
Rhonna Designs is without a doubt my favorite of them all.  I like girly stuff and it has everything I like.  Many cute fonts and design elements.  It's hours of fun if you're into typography. You can create layers and easily edit and move stuff around.  Rhonna Designs is available for IOS and Android.
Overgram is a free typography app (actually the free version of Over) it has less fonts and styles than it's big sister app, but it's an efficient, no-nonsense app you might like.  IOS only.
Double exposure apps
PicTwo is the one I use when I want to create some funky double exposures.  It's not something I do everyday, but sometimes a photo just calls for a double exposure treatment.  It has nice features like blending modes and opacity control and is very easy to use.  Once again, IOS only.
DXP is a free double exposure app for IOS.  I would only consider it if you want to play a little with double exposure, free of charge.  It has blending modes but I find the app not very user-friendly, and you have to save on the camera roll for lack of sharing options.
Collages, layout and journalling apps
Why all in the same category?  Well some of them allow many uses so that's why!
Collect is the one I use the most.  Well worth buying the pro version. I can create albums, as many as I need, where I will add a photo daily.  Each photo has it's own little card design (you can choose them from a selection in the paid app) which can be handy if you're into scrapbooking and project life.  I love that I can export my monthly projects and share them easily. I can also share the daily cards if I wish to.  So, it journals for you, it keeps track of your photo projects and it allows you to share. Love!  IOS only.
Heyday is the one that tends to my lazy journalling self.  It creates an automatic journal.  Wherever you go or whenever you take pictures, it gets recorded on that day, by itself.  You can customize the photos it chooses to display, you have collages layouts that you can export and you can also add notes to make it a more complete journal.  For IOS and Android.
PicJointer and Picstitch offer many easy collages options, I've used both, they're equally effective.  PicJointer has many ads, it's one of the downside of the app.  You can easily customize the layout by using sliders.  IOS and Android.  PicStitch is versatile and complete, and has a cleaner feel than PicJointer.  IOS, Android and Windows.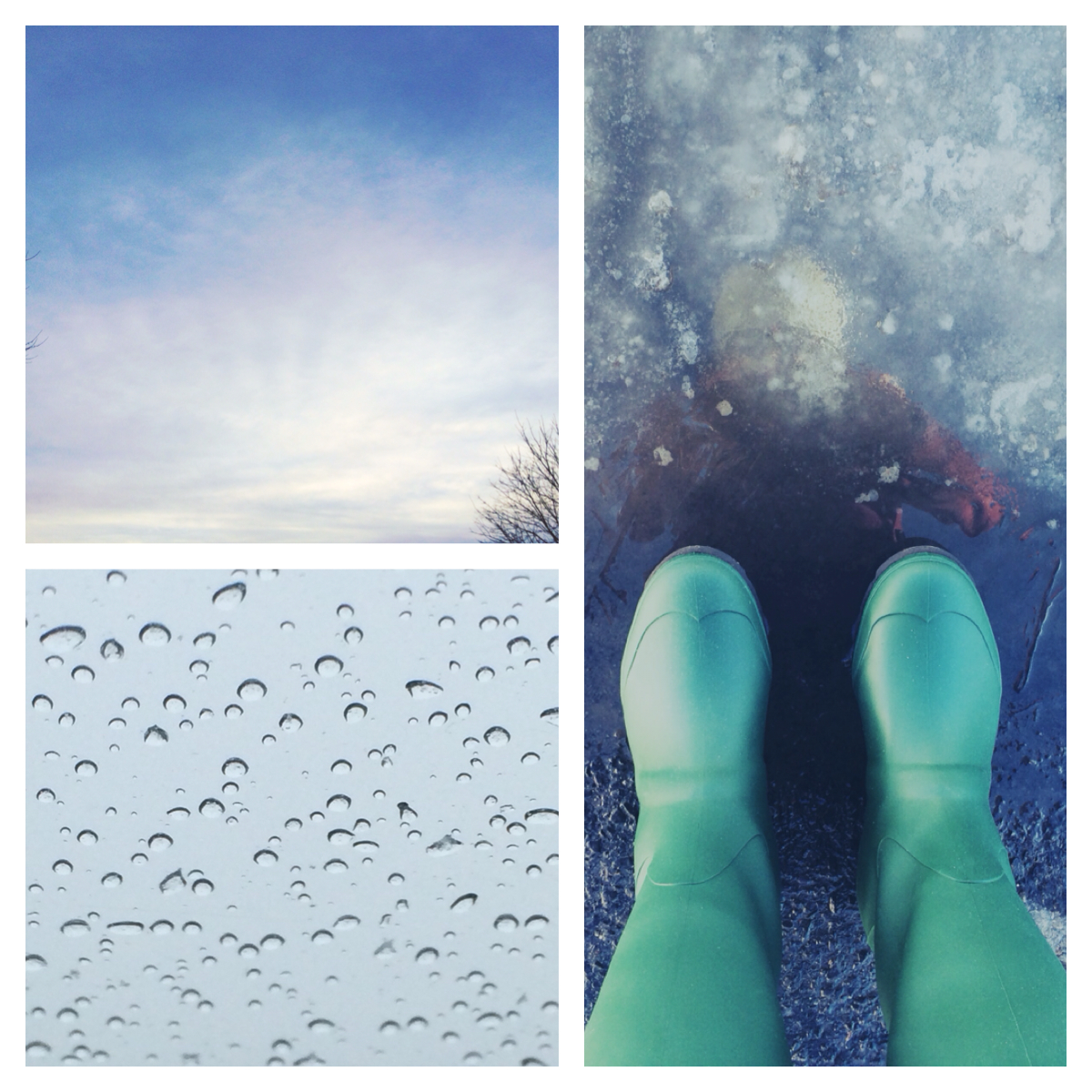 Video? Anyone?
I'm not much into video editing, but if needed I'm using Spark.  It's really easy to trim and to add music.  I don't care much for it's presets, they're not my style at all.  But for a quick trim and track addition, it does the job.
So, that about covers everything I'm using at the moment on my phone.  I'm having a lot of fun with all of these, and though the list is long, it won't require much time to go from one to the next while creating your next work of art from your mobile.  Have fun and play on!  This post is part of a blog circle, make your way around it and leave some love, visit Abby's blog…