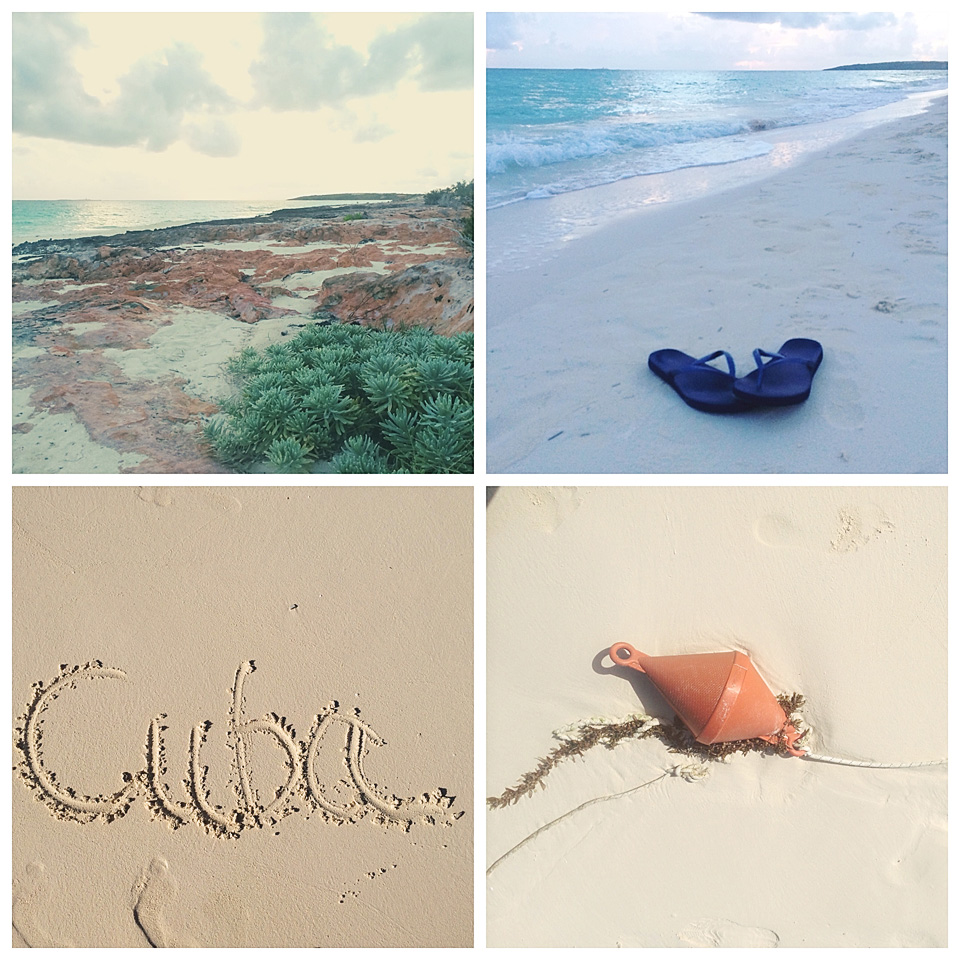 Our family vacation this summer started with a trip to Cuba.  Could be worse, really.  I've always loved Cuba.  Love the place, love the people.  Of course, the white sand beaches, turquoise sea and bright sun makes it a perfect destination too.
Our vacation was spent on the resort, which doesn't give you a taste of what Cuba is really about but makes for great family time.  I thought the kids were still a bit too young to go out under the 45C sun all day discovering the city without whining.  That was the choice I made this time, but the next time, I'll make sure to immerse the kids in the real Cuba.  If you're going without kids there are plenty of day trips and outings you can plan.
You don't visit Cuba for the food.  I hear people complain about it all the time.  Well, we had pretty decent meals, grilled meat and fish every day, even a whole pig. I see things that way: How can you expect people to give you what they don't have?  I don't.  You won't find your usual commercial fare in Cuba as the US embargo is still going on strong. But if you enjoy local food served with their warmest smile, you have all you need.  Who needs Pepsi anyways?   At the airport, before leaving, there was 45min line to buy Pringles chips, I guess people did miss chips!  Can you believe that a bottle of good Havana Club rhum is less expensive than one container of Pringles? Choice was easy for me, of course, I bought the rhum!
I had prepared a slideshow containing iPhone photos and footage.  I worked really hard on it, but since video is not my forte, I can't manage to make it a decent size to upload to web.  It's either full HD (gigs in size) or crappy pixellated web size.  I guess my next project will be video compression for web…  So, a collection of iPhone trip photos is what you'll get today, and yes, I look hot with a scuba mask on 🙂
This post is part of our Sisterhood Stories blog circle, please visit the amazing Karrie next, and leave some love along the way…