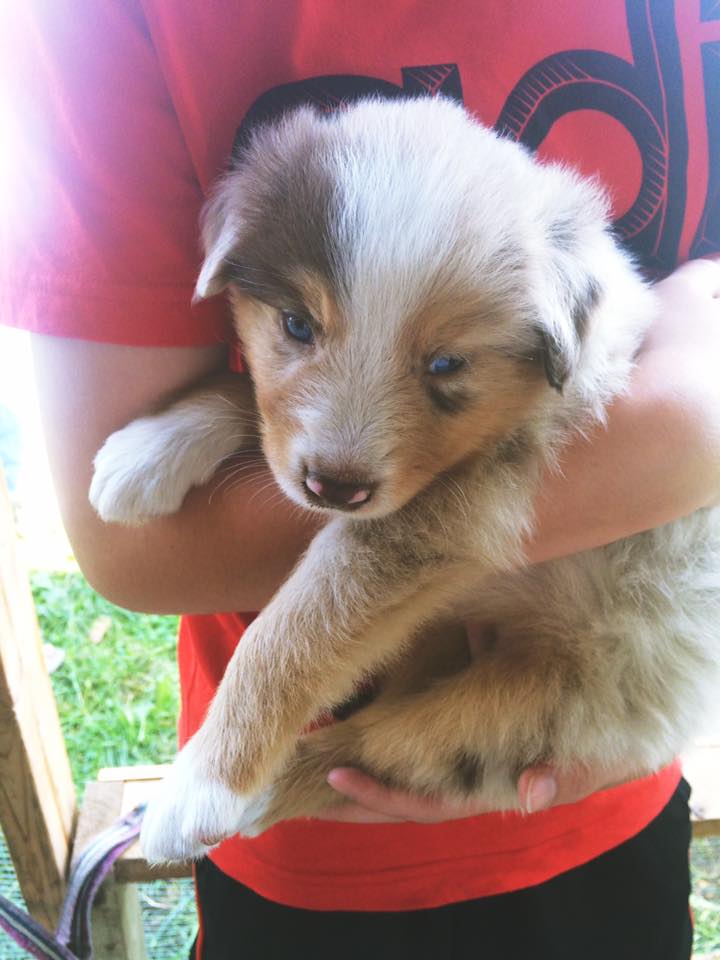 Last post, I told you about changes.  Changes I wanted in my life.  One of them was to fulfill a life-long dream of having a dog.  I had dogs in the past, when I was still living with my parents, but then, college, university, work and starting a family left no time to care properly for a dog. But now, the boys have grown, and I'm available. The kids have begged for a dog for the longest time and they promised to help. So, we made a decision to get a dog.
At first, I wanted an adult dog, basically trained and a rescue in need of love.  Turned out it's not as easy to find as it looks.  Shelters don't have many dogs, they're mostly filled with cats.  The dogs left were *special needs* or either too big or too small.  I know it shouldn't matter, in a perfect world, but it does when you're the one caring for the dog. We just weren't the perfect match for these dogs.
So, we started to look at breeders. I had my mind set on a fox terrier or a beagle, good luck finding one, searched everywhere, not a single one in sight.  Then I thought about Aussies.  Smart, obedient and energetic dogs. Teenagers require energetic dogs. Not a handbag doggie.  Anyway, I'm not the handbag type, so Aussies seemed like the perfect match for us.
We met with the breeder, a family who raises the puppies in the country, where they have space and a social life.  Two separate litters who get to mingle with each other daily.  They have a ranch, so they get to see horses and public coming and going about the farm. We wanted to be sure that we weren't dealing with a puppy mill, and that the puppies were taken care of by people who love them.  And that's the case.  So we picked our puppy!!
Cooper (that's his name now) will be joining our family on August 15th.  We are so excited!  Now, we need to puppy-proof the house and get ready for his arrival. The boys have already looked up tons of YouTube videos on obedience training and they have big plans for this puppy.  I have my plans too 🙂
You can expect tons of cute photos of Cooper in the future, as I'm sure he'll become the star in our family.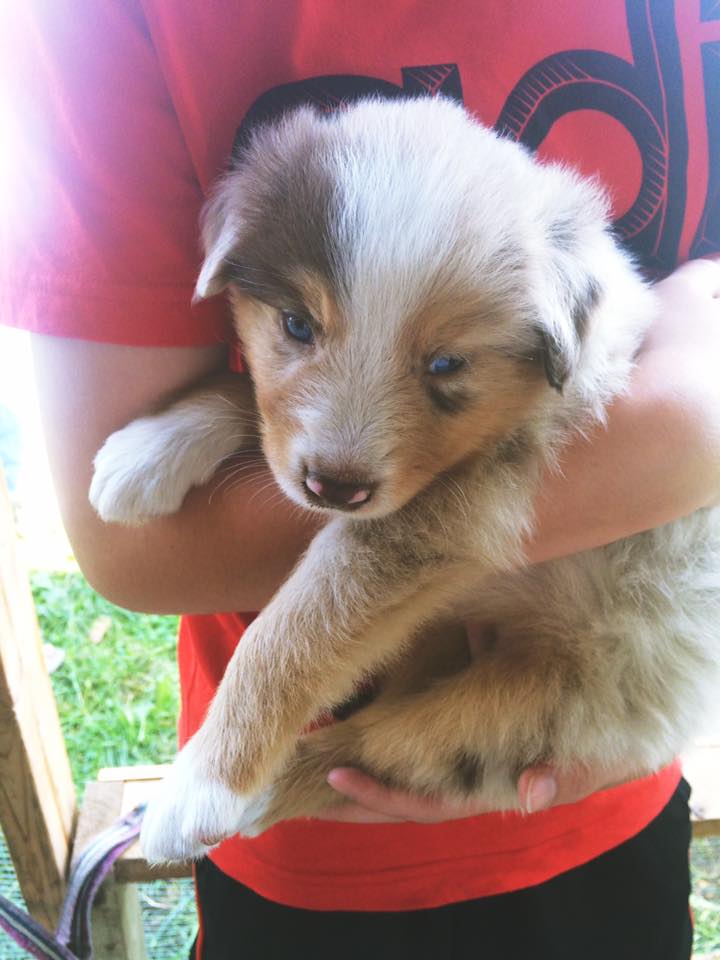 This post is part of our Sisterhood Stories circle, please click on the button and go to the next blog xox