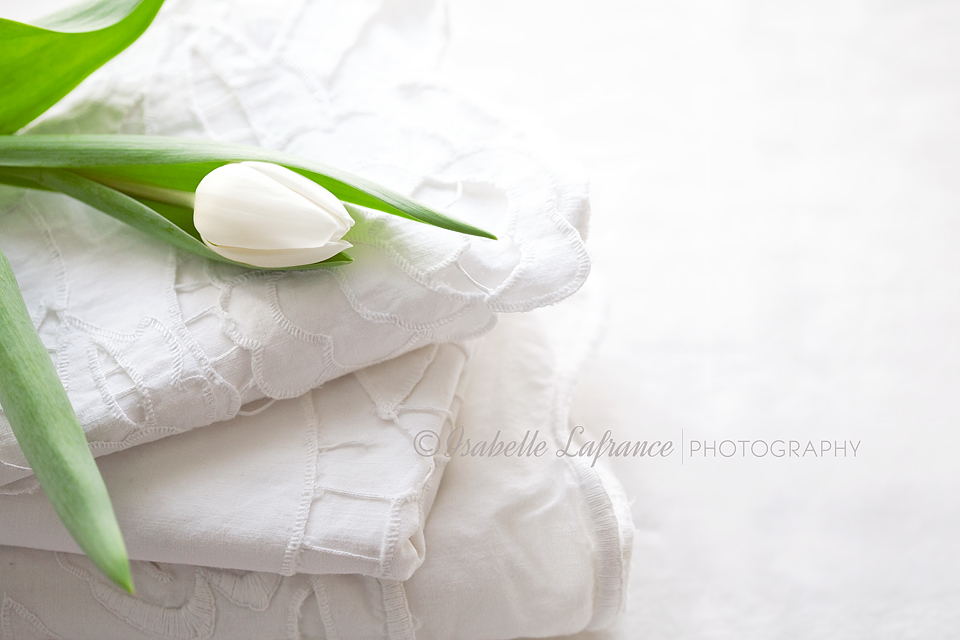 Winter is always my least inspiring season.  Even though it's beautiful when it snows,  it doesn't stay pure white really long…   Soon it gets that mushy brown color that leaves me feeling blah…  Winter is also my busiest season at work,  so that leaves me with very little time for taking photos.  But when the urge strikes, what can you do?  No time,  and outside's a mess?   You go to the grocery store!  And while you prep your fruits and veggies,  you play along and take some pictures.   Grab supermarket flowers to top it off,  and you're on a roll!  That is proof that almost anything can spark your inspiration,  it doesn't have to be complicated,  use what you have in your kitchen and play!  
Tulips from the supermarket, and my kitchen apron as background…  
Asian Ya Pears and a dishcloth…
Simplicity.  Strawberries in a clear glass dish.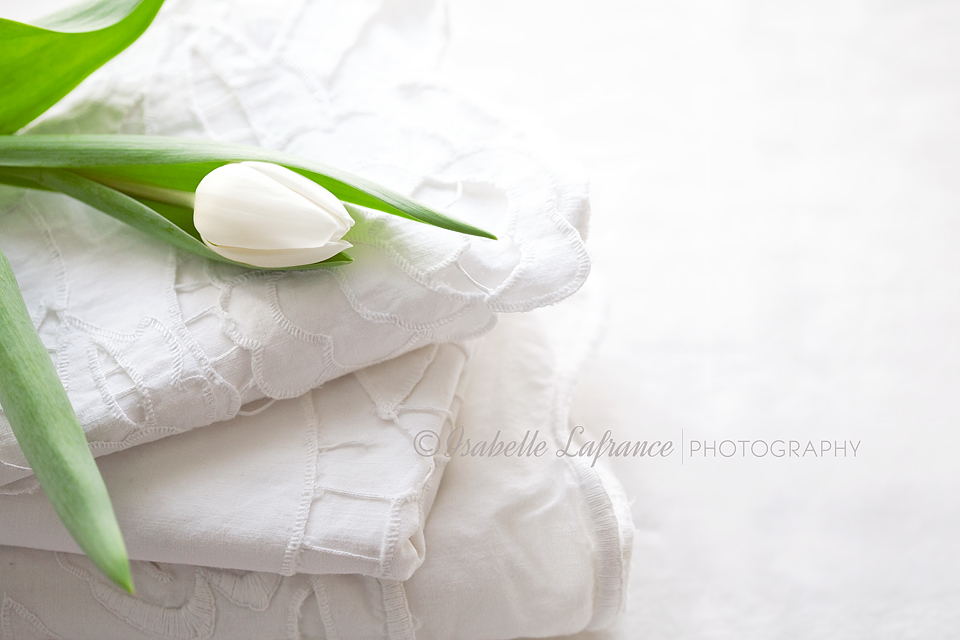 White tulip on white linens…
This post is part of a blog circle, make your way around it until you are back here.  Go next to my friend Kristi…